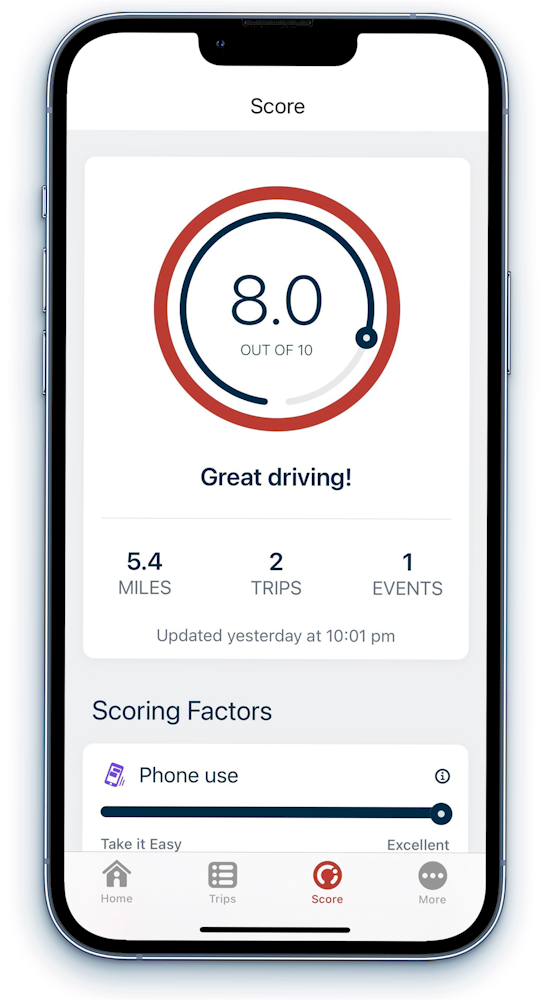 Save up to 30% on your auto insurance premium by enrolling in our Drive4Less® program.
Take control of your monthly auto insurance premium.
Save money by driving safely.
Better driving can equal better savings.
The higher you score, the more you save!
Download the Nodak Insurance app
Available at the
Apple Store
and the
Google Play Store
or sign up through your
MyAccount
to get started.
SCAN TO SAVE